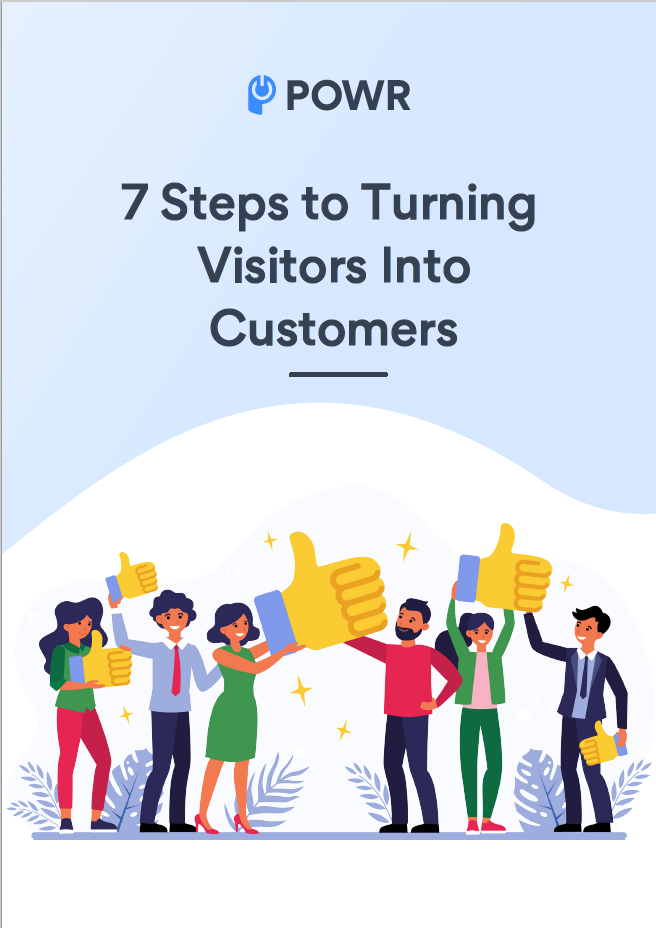 eBook
7 Steps to Turning Visitors Into Customers
What's Inside?
We've brought our top marketing and business minds together to share our best tips for starting and growing your business. These are the exact steps we use and refer to every single day at POWR, so we know they work.
Follow these simple yet effective steps and use them as a reference when updating your website, sales, and marketing campaigns to maximize the impact of your efforts.
Learn how to define your brand's story.
Learn about collecting and nurturing leads.
Learn about how to get the best referrals and reviews to drive sales.